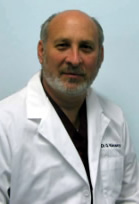 Glen R. Wilensky, DPM, FAPWCA
Dr. Glen R. Wilensky has been one of Richmond's premier podiatrists for the past 20 years. After serving as Albert Einstein College of Medicine's Senior Medical Photographer, he earned his Doctorate of Podiatric Medicine from the New York College of Podiatric Medicine in 1992. Dr. Wilensky completed his surgical residency at St. Barnabas Hospital in New York.

Dr. Wilensky's clinical interests include diabetic foot care, wound care, and biomechanical exams. He is board certified by the Amercian Board of Lower Extremity Surgery and is a Fellow of the American Wound Care Association. He has privileges at Henrico Doctors and St. Mary's Hospital.

He holds a bachelor's degree in biology from the State University of New York at Stony Brook.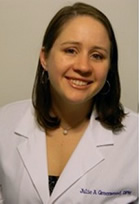 Julie A. Greenwood, DPM
Julie A. Greenwood returned to Richmond to continue her burgeoning career in Podiatric Medicine. She received her Doctorate of Podiatric Medicine in 2008 from Temple University's School of Podiatric Medicine. Dr. Greenwood completed her surgical residency at Bryn Mawr Hospital in Pennsylvania.

Dr. Greenwood's clinical interests include forefoot, rear foot and ankle reconstruction. She is board qualified by the American Board of Podiatric Surgery. She has privileges at several area hospitals, including Henrico Doctors and St. Mary's.

She holds bachelor's degrees in biology and environmental science from Widener University.
Our Staff
Our experienced team of doctors and staff offer a unique combination of podiatric medical expertise; warm, friendly service; and leading-edge technology and services that make both patients and their feet happy.